What's On
See events for The Picturedrome
Photography credit: Amy Demidow
FAMILY MOVIE NIGHT (Uncharted)
The Picturedrome, Northampton.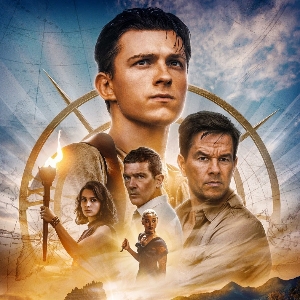 More information about FAMILY MOVIE NIGHT (Uncharted) tickets
FAMILY MOVIE NIGHT (Uncharted)



Come and get dinner and drinks with the family whilst watching family favourite movies.

Tickets From £2pp - https://www.seetickets.com/event/family-movie-night-uncharted-/the-picturedrome/2323743
Date: Monday, 6th June 2022
Doors 6pm
Start Time 6:30pm
Treasure hunter Victor "Sully" Sullivan recruits street-smart Nathan Drake to help him recover a 500-year-old lost fortune amassed by explorer Ferdinand Magellan. What starts out as a heist soon becomes a globe-trotting, white-knuckle race to reach the prize before the ruthless Santiago Moncada can get his hands on it. If Sully and Nate can decipher the clues and solve one of the world's oldest mysteries, they stand to find $5 billion in treasure -- but only if they can learn to work together.
We have moved our movie night forward to suit more ages, this is so you so can enjoy a movie with the family.


We serve our full menu and kids menu up to 9pm, and it's 241 on certain dishes from the main menu! So why not head down and enjoy a meal before or during the film!

Movie age rating applies!